Grade 1:
No bushwalking experience required. Flat even surface with no steps or steep sections. Suitable for wheelchair users who have someone to assist them. Walks no greater than 5km.
Grade 2:
No bushwalking experience required. The track is hardened or compacted surface and may have a gentle hill section or sections and occasional steps. Walks no greater than 10km.
Grade 3:
Suitable for most ages and fitness levels. Some bushwalking experience recommended. Tracks may have short steep hill sections a rough surface and many steps. Walks up to 20km.
Grade 4:
Bushwalking experience recommended. Tracks may be long, rough and very steep. Directional signage may be limited.
Grade 5:
Very experienced bushwalkers with specialised skills, including navigation and emergency first aid. Tracks are likely to be very rough, very steep and unmarked. Walks may be more than 20km.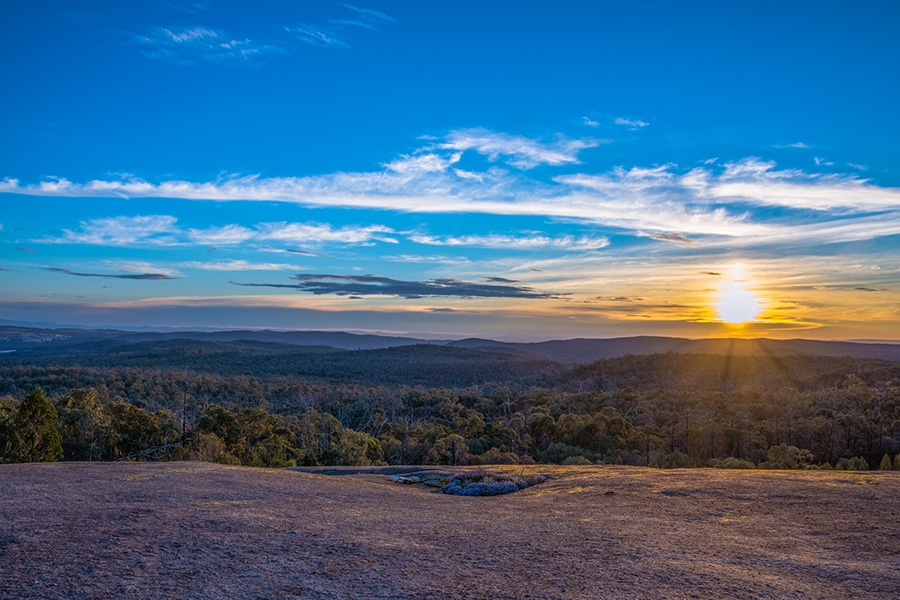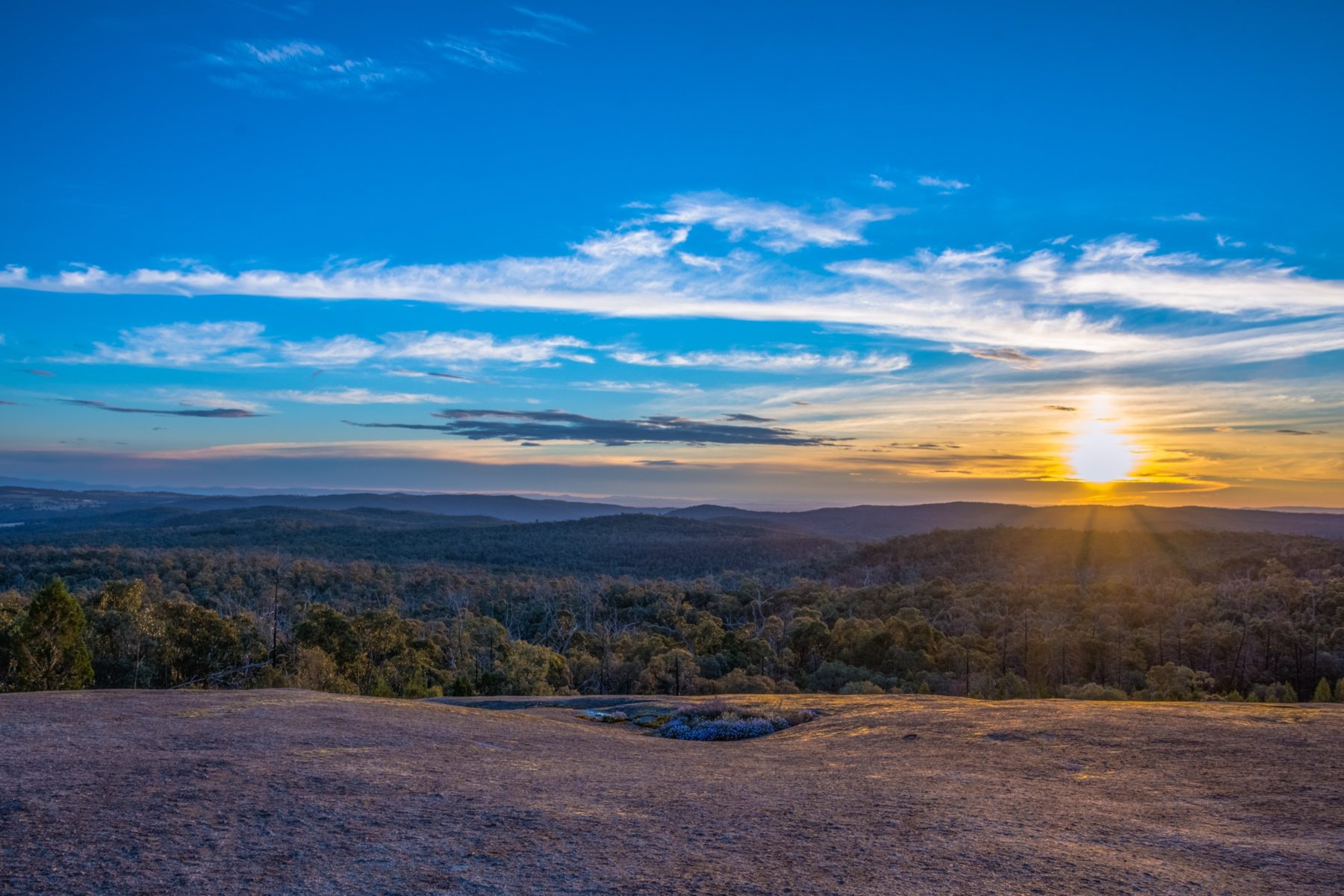 ---
Take a short walk from the car park to the 545 metre summit of Mount Pilot, where you are rewarded with a 360-degree view of the surrounding countryside.
On a clear day, Mount Buffalo is easily recognisable on the southern horizon. The rock pools on the top of Mount Pilot are rare. The spring display of the pink Micromyrtus is quite spectacular. Whilst it's a short walk the reward is a stunning view, a place to sit and reflect, and of course many opportunities for creative photographers.
...