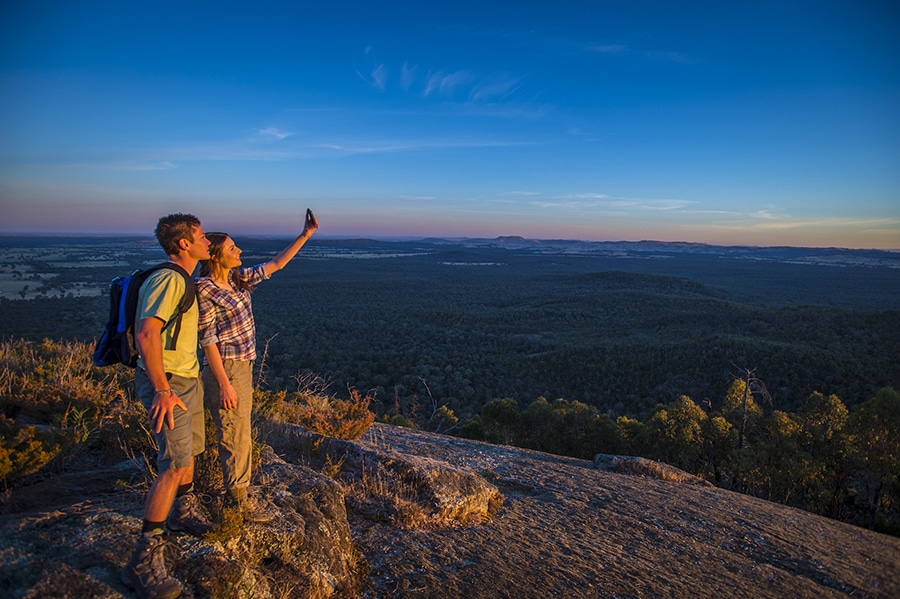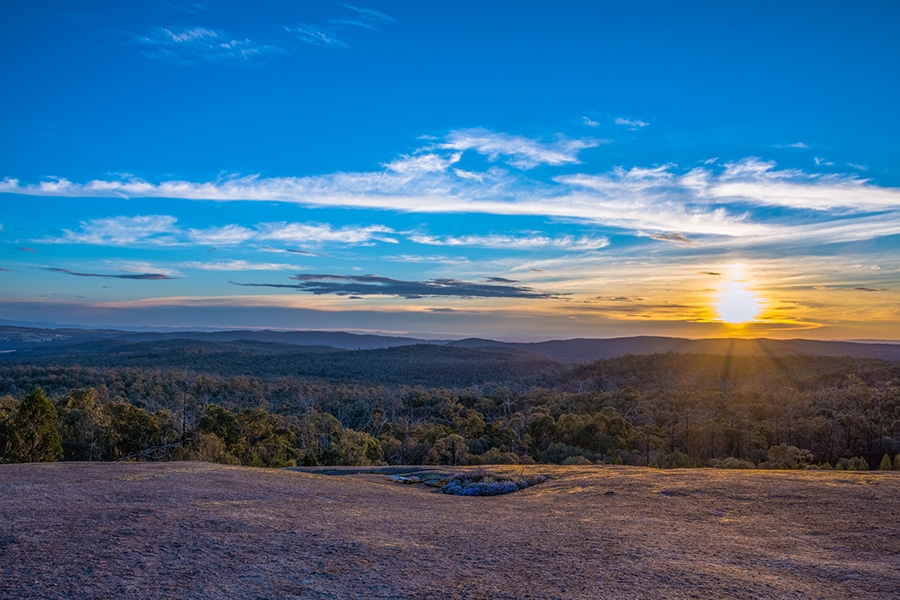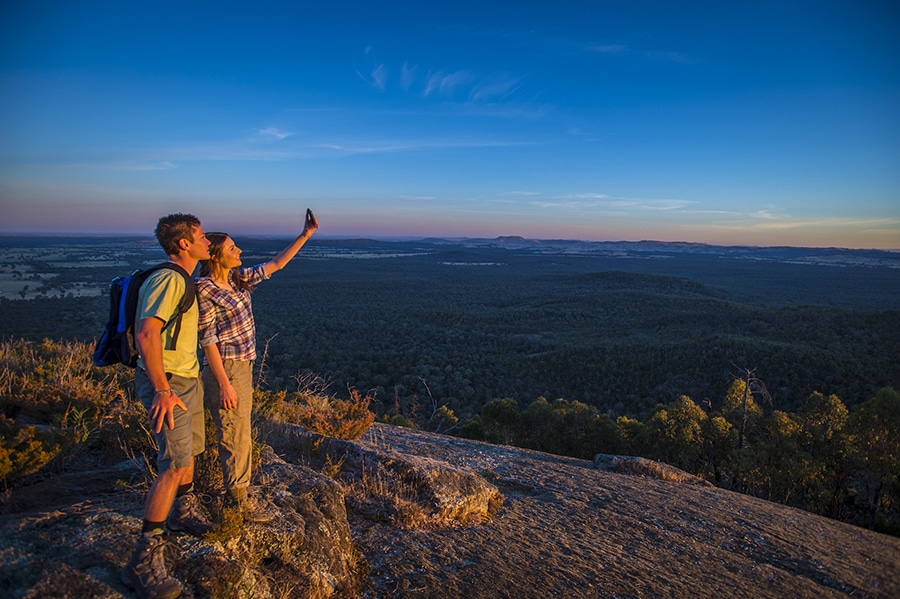 Take a short walk from the car park to the 545 metre summit of Mount Pilot, where you are rewarded with a 360-degree view of the surrounding countryside. On a clear day, Mount Buffalo is easily recognisable on the southern horizon. The rock pools on the top of Mount Pilot are rare. The spring display of the pink Micromyrtus is quite spectacular. Whilst it's a short walk the reward is a stunning view, a place to sit and reflect, and of course many opportunities for creative photographers.
Start Walking
Start Walking:
Park your car in the car park at the trail head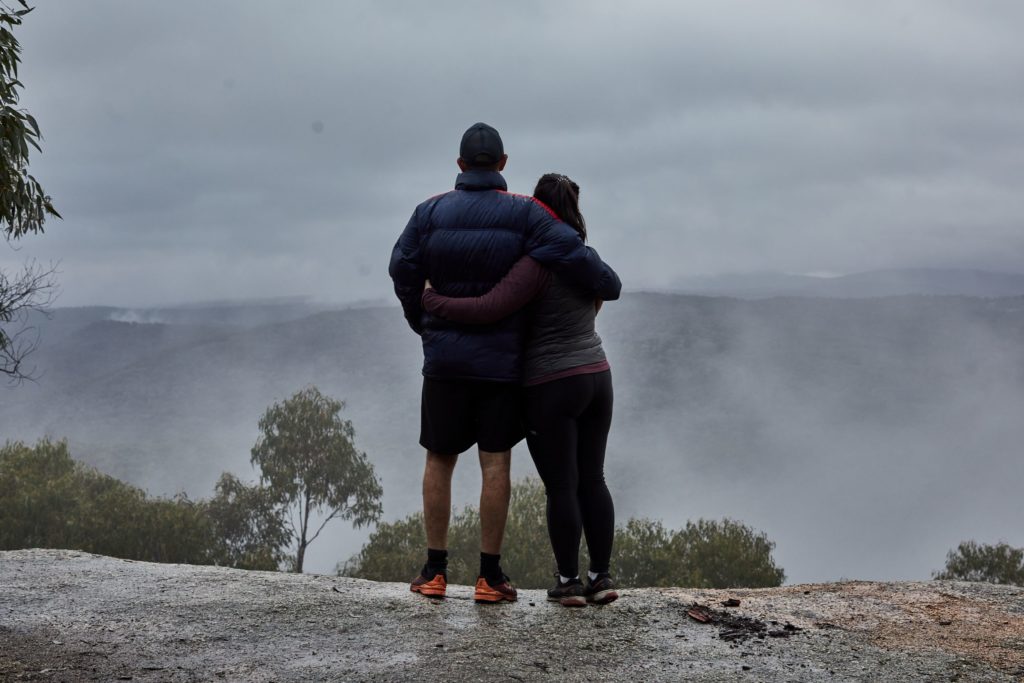 The Way Up
Follow the signs to ascend to the top of Mt Pilot. Along the way there are steps carved into the rock to make the path easier. When it's wet the rock can get slippery so walk with care. At several points there are benches to rest on and admire the scenery.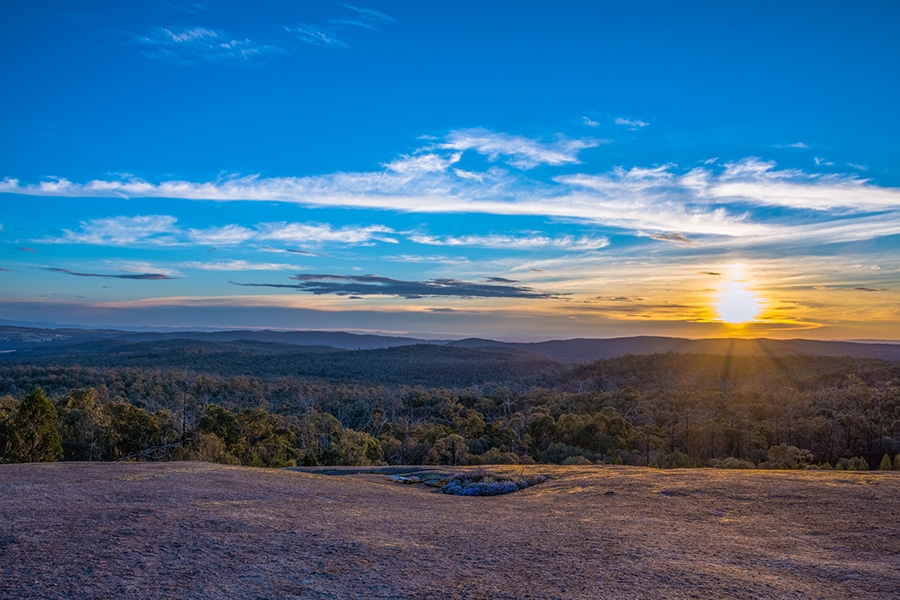 The Lookout
When you reach the top of Mt Pilot you will be greeted with 360 views. See if you can spot Mt Buffalo and get your bearings with the map. Play in the pools of rain water and keep an eye out for wildflowers!
The Way Down
Head back the way you came up. The view on the way down is great as well. In the spring, native orchids bloom alongside the path.