Love Wintering in Chiltern
Undoubtedly one of the cutest little villages in Australia, Chiltern is even more adorable in the depths of winter, literally rugged up against the cold.
Right now the scene is an Instaworthy dream thanks to a dedicated army of local knitters who've yarn-bombed the historic Gold Era main street with colourful wooly creations. Even the verandah posts are wearing leggings!
Increasingly known as a hub for artistic souls, Chiltern is a great place to find treasure, in shops packed to the rafters with vintage wares of all kinds, studios showcasing intricate, artisanal jewellery, painting, prints, crafts and furniture as well as contemporary homewares.
More recently it's also become known as the home to one of the High Country's best eateries, tucked away in the gorgeous, totally reimagined 120 year old Masonic Hall.
Wrap yourself in your toastiest knits and check into Chiltern to experience a welcome as warm as a mother's hug. Read on to find out more about new things to unearth in this cute little nugget of a town
this winter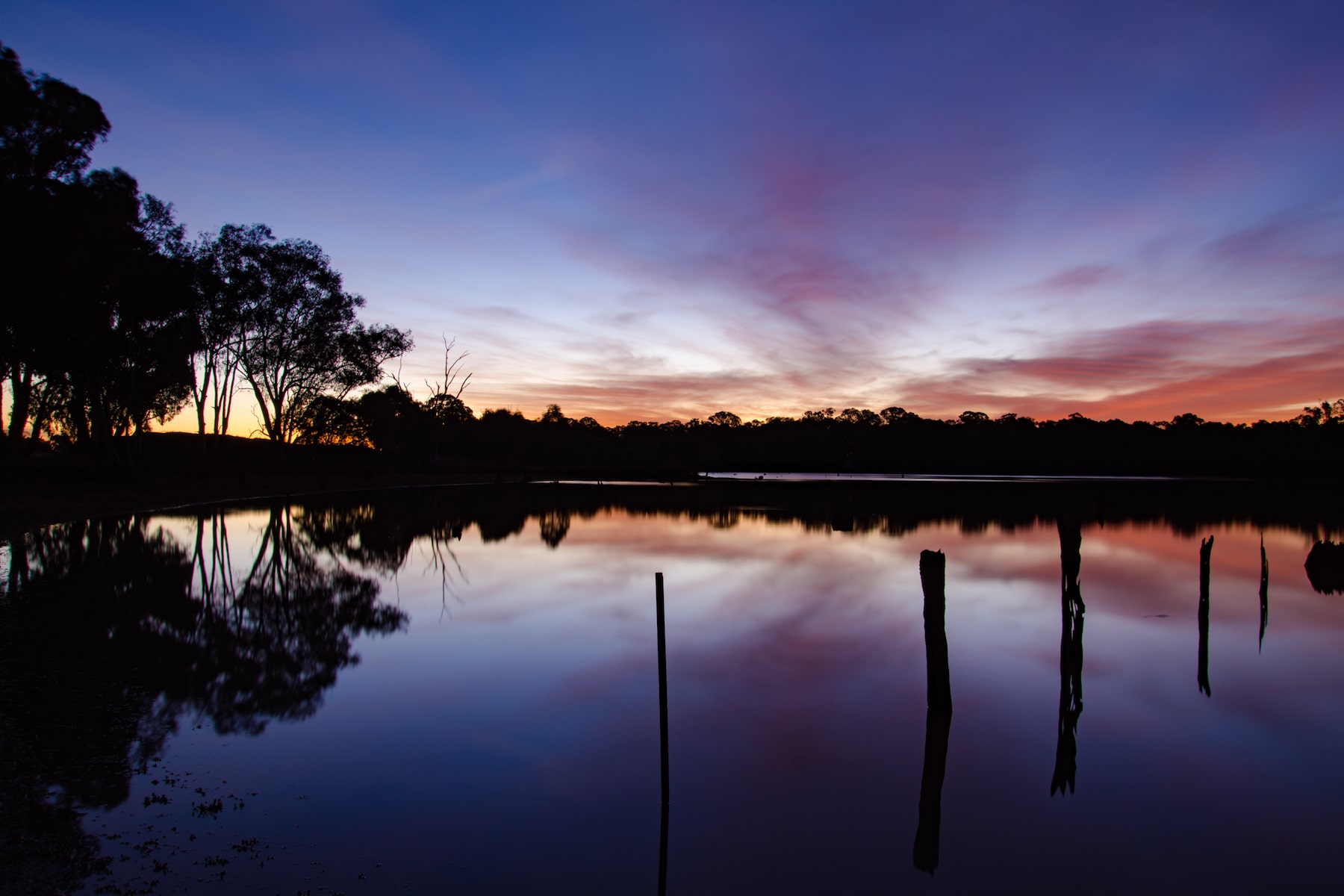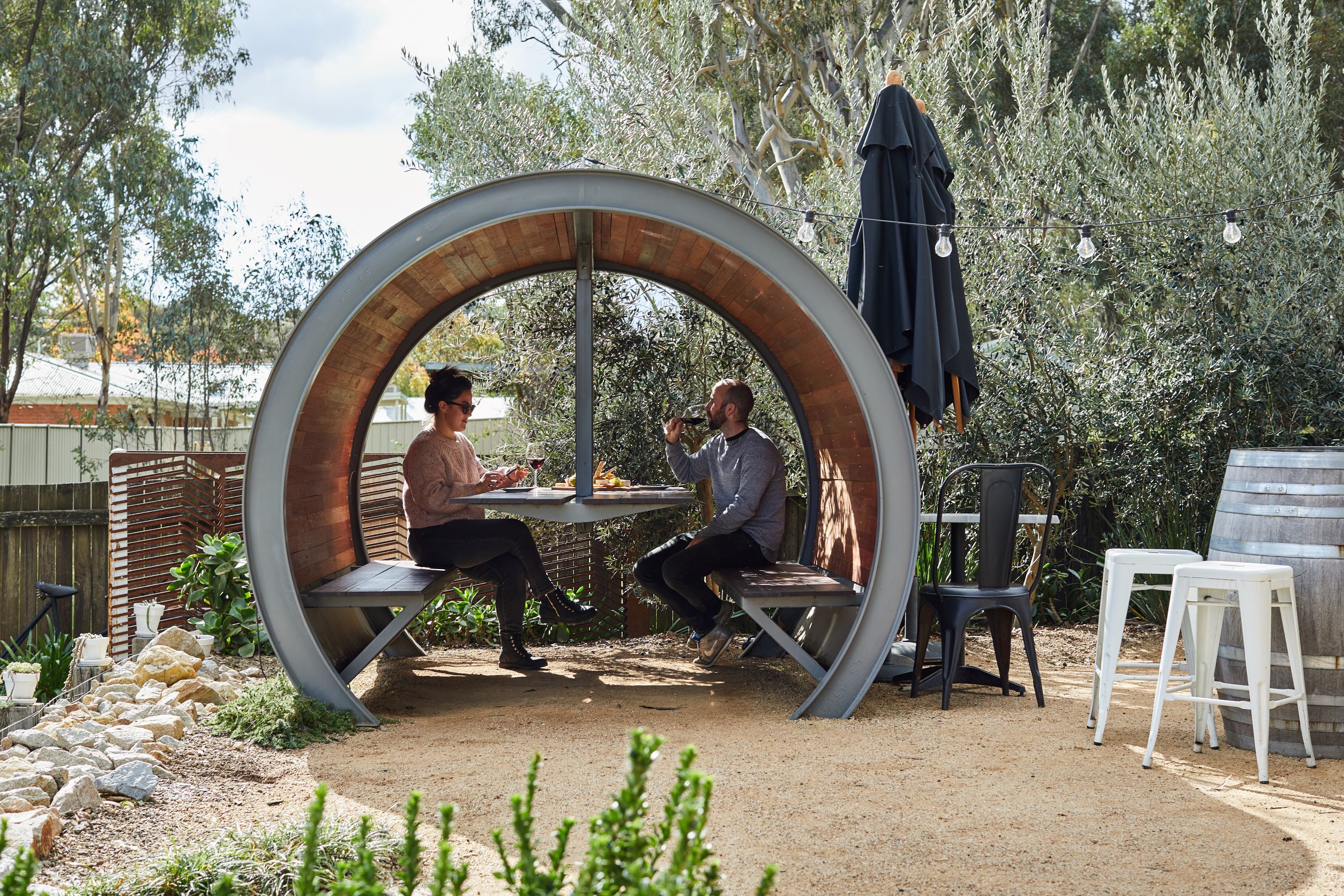 It's chilly out but, indoors, the feel is warm and cosy thanks to a crackling open fire, plush green velvet chairs, walls painted in deep dark hues and the rich, honeyed tones of the original Murray Pine wood floor. The sleek kitchen, cafe and lounge are filled with delicious aromas of freshly ground coffee and friands baking in the oven and hearty winter fare slow-cooking on the stove.
In the next room, a function and gallery space, sunlight streams in from skylights in the high vaulted ceiling, bright white walls hung with four stunning, monumental paintings of Australian gum trees by
artist Robert Klein-Boonschate.
Co-owners of Posh Plonk on Main, Matt Daly and Karen Crook, have completely transformed Chiltern's historic Masonic Hall into an elegant, buzzing cafe, cellar door and function venue that's put the old gold mining village firmly on the foodie map.
Winter is a great time to sample chef Damon Saffron's breakfast and lunch fare crafted from locally sourced ingredients. And don't miss a guided tasting of the Posh Plonk range of reds and fortifieds to
match the wintry mood outside.
Right next door to Posh Plonk is another place that's recently had a total makeover - the Lazy Lockup.
Now a luxurious three bedroom home perfect for winter (or any other season!) getaway, it dates back to 1875 when it was built for the local constable and his horse to oversee prisoners held at Chiltern's 'Old
Lock-Up'.
It comes with a clutch of some of the happiest looking hens you'll ever meet, with a diet regularly supplemented by gourmet scraps from the Posh Plonk's kitchen.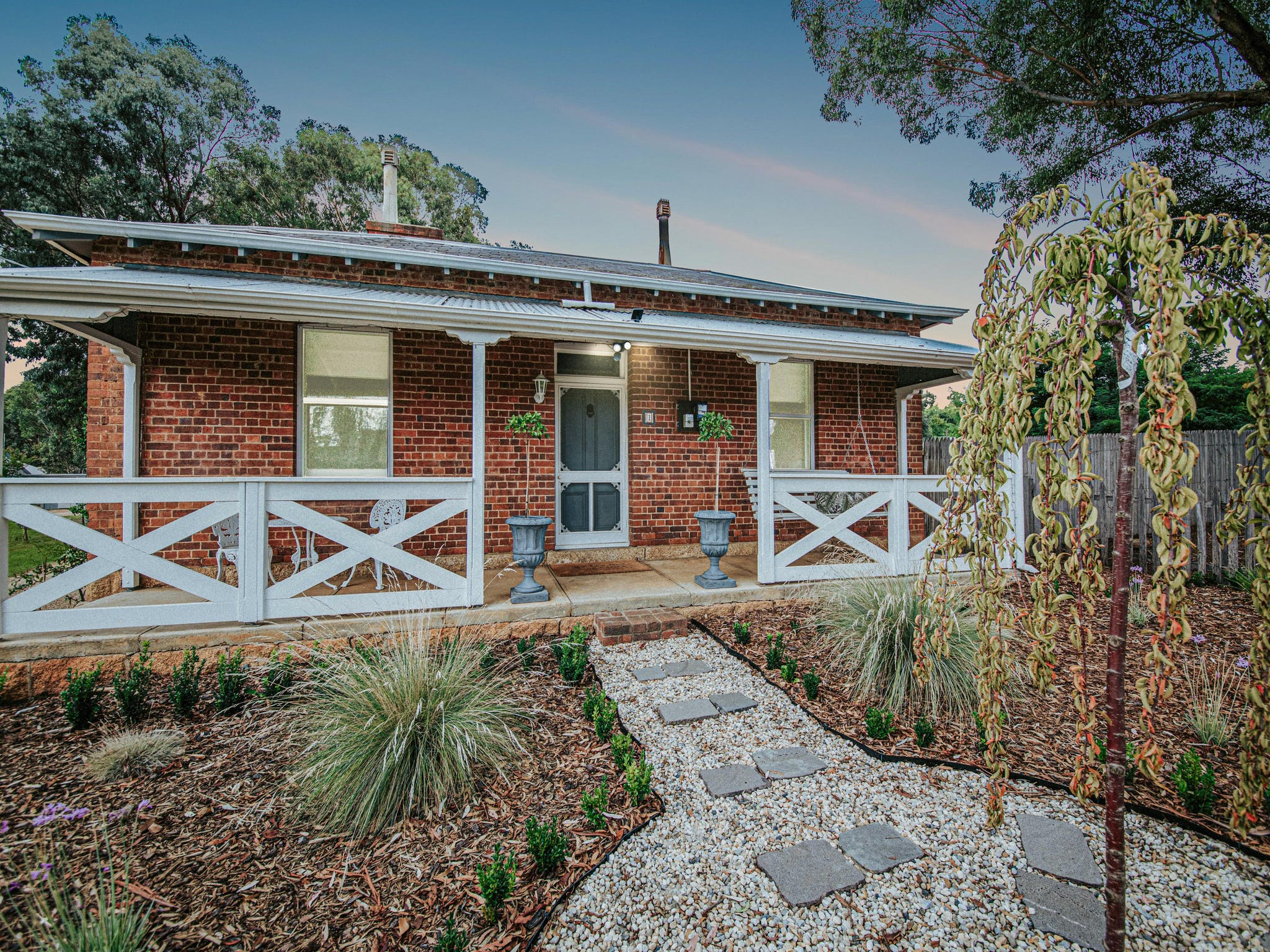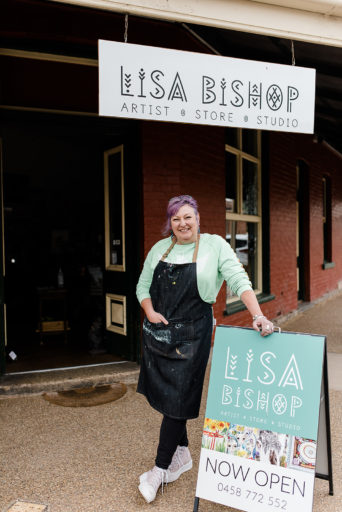 In recent years contemporary artists and artisans have started calling Chiltern home, living, working and bringing new life to the old town.
Graphic and mural artist Kirrily Anderson led the charge, swapping home and work in inner-Melbourne for a creative life in Chiltern. Much of her work is inspired by nature, something Chiltern has in
abundance with its surrounding national park.
More recently, artist Melanie Regli, has brought her intricate, unique chainmail jewellery practice, Reglis Missing Link, to a shopfront studio on Conness (main) Street where her incredible creations are on
display, some interwoven with Swarovski crystals, natural stones, freshwater pearls and sometimes, in a nod to Chiltern's beginnings, gold.
Right next door is Lisa Bishop's store and studio, bursting with colour and crammed with her own gorgeous paintings (on canvas, tables, chairs, sideboards…you name it Lisa has turned it into a beautiful,
original work of art!) as well as a showcase for other talented local artists.
Chiltern is also well known for its vintage vibe with lots of shops crammed with collectibles. It's fitting then that each August dealers from across the State and beyond pack the Memorial Hall and Library with antiques and collectables from the distant and recent past for a massive, three-day Chiltern Antiques Fair.
Yet another reason to beeline for Chiltern this winter. Oh, and did we mention that the Chiltern Mt Pilot National Park is criss-crossed with walking and cycle trails to get the blood pumping on a chilly frosty
morning? And don't forget the binoculars. It's also one of the best places to spot Australian birds you've never even heard of before!